LOC Grocery Point Of Sale Software
Grocery and Supermarket Point of Sale Software at its best. Save time, save money, and grow your business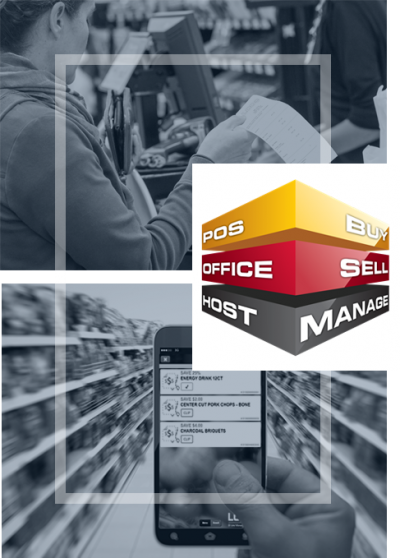 Introducing the Store Management Suite (SMS)
LOC Grocery Software is a leading Grocery Store Point of Sale software developer capable of delivering real solutions and able to integrate all aspects of complex grocery store operations. The Store Management Suite (SMS) was designed to serve customers, analyze data and manage daily business activity in a accurate and efficient manner.
By using the latest technology standards, the Store Management Suite is an open solution that protects your investment today and takes your business well into the future.
The SMS Point of Sale for security and flexibility
The SMS Point of Sale provides the security demanded by the industry, and the flexibility required by its merchants. Certified with both PCI and VISA security standards, SMS POS ensures compliance and provides peace of mind. Combined with a fully customizable touch-based interface, the system easily integrates into existing store processes and procedures. Security and usability are just the surface.
SMS POS provides superior data handling by design. The foundation is rooted in solid, proven industry standards. As a client to Microsoft SQL, the LOC Grocery SMS provides undeniable reliability, a robust feature set, and speed. POS lanes are capable of operating even when the network or server is down, providing worry-free transactions processing. The features merchants expect are built in. The true magic behind SMS is the seamless integration of features others only dream of.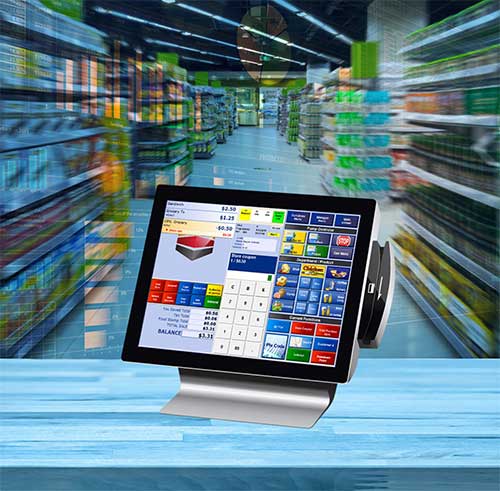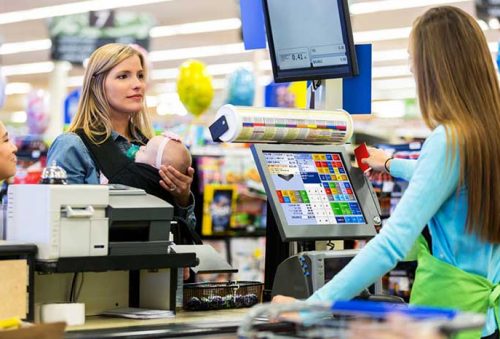 Customer Loyalty
Defined commonly as an allegiance, loyalty means so much more to modern merchants. SMS Loyalty provides more than a common rewards system, it provides the engine to drive profitable growth. Understanding trends and behaviors is easy with a full featured customer demographics tool. Manage customers with multiple risk and shopper levels, price by tiers, and offer transaction based promotions.
Promotions can be based off virtually any field tracked by the system, including total or cumulative sales, item or department or sub-department sales, points or shopper level. There is more to loyalty than just a card. In fact, SMS can be card less too.
The right point of sale (POS) system will help grow your business, while also saving you time and money.
Mobility
Smart phones and mobile computers dominate popular and professional culture. Modern retailing should be no different. SMS Mobility provides the platform to utilize mobile technology to its fullest. Mobility in retail provides operational efficiencies and can increase customer service. Receiving and inventory processes can be optimized with direct database connection via Wi-Fi. Changing prices is faster and updates instantaneously with a mobile computer and printer. Queue busting has never been simpler, with multiple methods to accomplish the task. Modern merchants are no longer tethered to registers or workstations.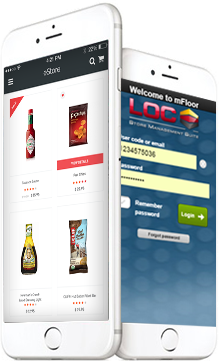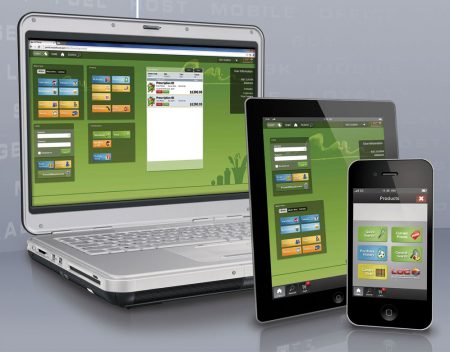 SMS Back Office is the heart of the system
In fact, LOC Grocery Software started as a back office system some 25 years ago. From those early roots, SMS Back Office evolved into the most complete, and most versatile, management tool dedicated to retail operations. Single and multi-store users benefit from the toolset that offers total control over the store or enterprise. Tailored into one seamless interface, SMS Back Office satisfies all a merchant's operational needs. From powerful merchandising and inventory control, integrated purchasing and receiving, to business analytics and reporting, SMS Back Office makes profitable retailing possible. To see how other merchants are employing the best technology has to offer, register today.
One system, one interface, accessing one database
Imagine one system, the same system, running at the lane, on the receiving mobile computer, in the store back office, at the owner's home office, at the corporate office, and at the warehouse partner supplying the chain of stores. It is not the future, rather it is the present. It is SMS Enterprise. One system, one interface, accessing one database. A seamless, continuous workflow is achievable. SMS Enterprise makes it reality. Learn more by registering today.

Need Support?
Our expert team fully understands your business environment and is able to help you choose the right products, from a complete line of products from Touch Screen POS systems to basic Cash Registers. Our main goal is to provide you with a solution that fits your business needs.
FREE CONSULTATION
We can help you find the Point Of Sale system that is the perfect fit for your specific needs.
REQUEST DEMO
The right point of sale (POS) system will help grow your business, while also saving you time and money.